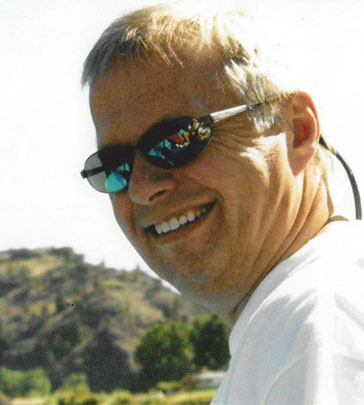 Who was Dick Morgan?
By Cathy McCall
My brother Dick was an extraordinary man, a friend to everyone he met, and the type of person who always seemed able to share a positive, thoughtful comment! He discovered his passion for banking early in life; working at Union Bank in Helena while in high school, and pursuing a successful banking career. Dick was very proud of helping to found Mountain West Bank in Helena and assisting in its growth and development into a well-respected, solid Montana banking institution in several Montana communities. He retired from Mountain West Bank just a few months before his death, and was just discovering the joys of retirement when he died suddenly and unexpectedly. As a banker, he was loved and respected by the people he came into contact with, and was known for always having a smile and a kind word for everyone he encountered.
It was always fun to be out with Dick, for you never passed a group of people without someone knowing Dick and they would nearly always stop and share some friendly banter – he was a friend to everyone he met. Dick was a great supporter of Helena and knew a great deal about the history of the city. On taking one of the walking tours through Helena (which we did nearly every summer), he would always add some history or bit of knowledge to the guide's narrative! He enjoyed working in his yard and gardening, cooking and entertaining family and friends. As his sister, I can say that any gathering with Dick was sure to be fun-filled and entertaining!
He volunteered extensively and supported many local charities, particularly those benefiting children and animals. He served on the board of several of those charities, one of which was The Angel Fund, providing school supplies, coats, clothes and other much needed items to students from the Helena area. My husband Frank and I are honored to continue Dick's legacy by providing an ongoing scholarship in his name for a student graduating from a Helena school each year. Dick was a devoted Board member for Angel Fund from 2003 until he passed away in 2014. He was the visionary for this wonderful nonprofit, guiding them to be more successful each school year! Dick believed in the opportunity for a better life through higher education. He would be honored to know this scholarship was awarded in his memory.