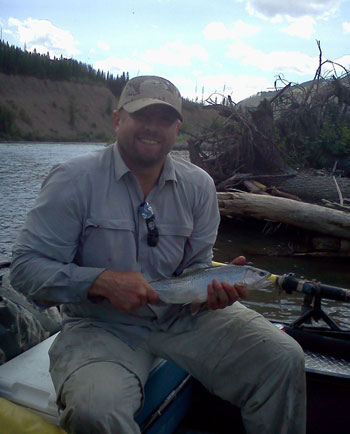 I would like to offer my sincere gratitude to all of those who gave to The Angel Fund in memory of my son Cleve Malmstrom. He was always supporting those less fortunate or struggling in life; Cleve would be honored by your kindness to help children in need.
Cleve was a gifted young man that loved Montana and the great outdoors; especially fly fishing! The Missouri River ("The Mighty Mo") was his favorite river spending days rafting and camping along the shore each summer catching beautiful rainbow trout only to release for another day! I know that Cleve found peace, tranquility and a spiritual connection on the river. He died on the river he loved and his spirit will live on through your memorial and remembering a "life worth livin!"
I loved my son's kind heart towards children, those in need and especially animals. I am forever grateful for your loving expression of sympathy.